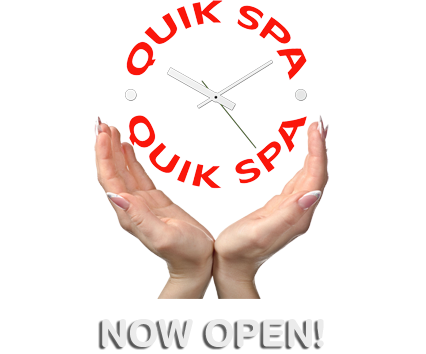 To Our Valued Guests:
This is to let everyone know that we have relocated to 2348 Grand Ave. – Billings, MT 59102 and are in the process of construction.
Our new name is Quik Spa and we will be specializing in services for people on the go.
Our planned opening date is October 15th and you are welcome to call (406) 656-1320 to schedule an appointment for after that date.
We look forward to welcoming all of you back to our new location.
Best Regards,
Quik Spa Staff